Linda Kleist, Identity Creative, and Amy Bouque, Ally Financial, share their enthusiasm as members for the work of Impact100 Metro Detroit with Benzinga.com reporter, Dustin Blitchok, at this year's award winner of the $100,000 grant, Downtown Boxing Gym. Thank you to Benzinga.com and Dustin Blitchok for sharing the story!
Identity Creative is honored to be a corporate sponsor of Impact100 Metro Detroit, an Imact100 chapter that is cultivating transformation in Wayne, Oakland, and Macomb counties. Linda is serving as the Chair of Marketing & PR with an outstanding team of professional women.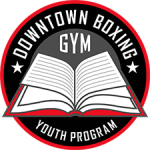 This year the $100,000 grant award went to Downtown Boxing Gym for their partnership program with Beyond Basics to establish solid reading skills in students. "Books Before Boxing" is DBG's motto and they have tremendous results — in the first year, their students see an improvement, on average, of at least one letter grade. Most have at least a 3.0 GPA. The ability to read is fundamental to opening doors of opportunity and an enriched life.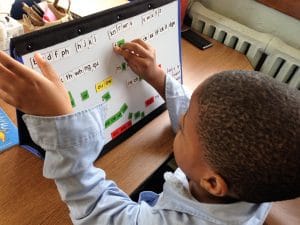 You can help us cultivate transformation in our community with Impact100 Metro Detroit. Click here to join and learn more!