Do you know your "Why?"
It's been long understood that organizations, like people, perform better and achieve more when they have a clear purpose.
Why is this important to you?
When you know (or reconnect with) your reason for existence, that is, your purpose, your motivation, and focus take on life. When you have grasped the why-you-make-a-difference in the world and why people should pay attention to what you have to say, or sell, or care about, you create the fuel that drives innovation, perspiration, and endurance.
Your purpose is the engine that propels your business. When you know your purpose, opportunity expands and obstacles become small. Your direction becomes clear and your decisions more simple.
We help you give voice to that purpose which defines your brand. Your purpose, clearly stated and defined is the foundation for your brand identity.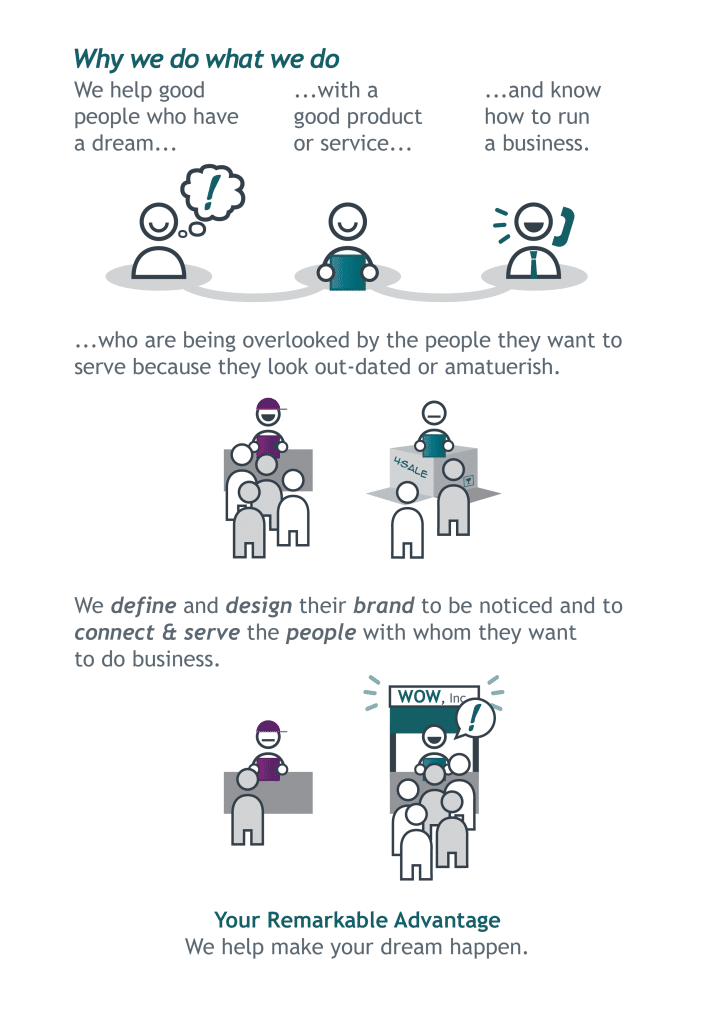 ---
Identity Creative's Core Values
Be Real
Communicate with honesty and clarity.
Sincerity is kind and builds lasting trust.
Serve People
Fueled by the desire to capture our clients' passion.
Success is the result of putting our employees and clients first.
Set the Standard
Good is not good enough.
Excellence is the Identity Creative norm!
Live Creative Joy


Explore possibilities, express ideas, and dream without borders.
Original ideas flourish where there's freedom and laughter.
Always Improve
If there's a better way, learn it and do it.
Keep the momentum: Start projects strong, finish them stronger.
Do the Right Thing


For our team and our clients.
Do justly, love mercy, and walk humbly with God.