Everything about our new brand, SynTaxWorx, is so perfect! Identity helped us develop our name, sub-line and logo and they will be implementing it into all of our print and web materials. We are thrilled that we decided to make the investment into an identity that represents our accounting firm's vision. This brand will take us to a national franchise level.

Rod Synod
Redemptive Medical
Identity's service exceeded our expectations—their creativity and how they captured what our company is all about. The Logo and Slogan will stand the test of time, it was brilliantly thought out. It communicates that we're professional and completes our image. It lets our clients know we mean business from the onset of our meeting.

Doug Edwards
Midway Rotary
We are proud of our new look, and eager to use it in our upcoming marketing campaigns. It's a great mark that presents a strong image, and I'm very pleased with the way the folks at Identity collaborated with us to understand exactly what we needed, and then delivered a fantastic brand identity.

Marcus Dallacqua
Woodland Direct
Identity brings more to the table than just good artwork. Bill intimately knows my business. He has the ability to tap into what I'm looking to communicate and then – almost magically – express it graphically. I don't think of Bill as just a vendor but more like a partner.

Julie Brennan
Hoolehan's Roasted Nuts
Identity created our logo & implemented it into our packaging, print materials and signage. It was a very smart move because it portrayed our professional image. We had invested in ourselves and it showed – our customers and retailers knew we could be trusted!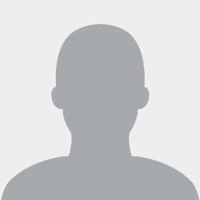 Cindy Cheeves
Technomasters
People think we are a national chain because of the quality of our logo & signage.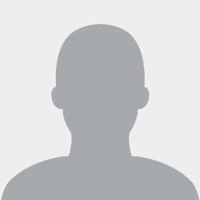 Sam Langer
NMS Waste Management
Kudos to Identity Graphic Design for having the ability to listen to your client's suggestions and turning them into a great new look!

Bill Pirtle
MPCT Publishing Company
I hired Identity to design a cover for my book, Navigating Through the Risks of Credit Card Processing. I found that Bill was open to my input and the resulting cover has received fantastic reviews, including one credit card processing sales agent telling me that he would buy based solely on the message conveyed by the cover design! We continue to rely on Identity to provide branding for MPCT Publishing Company.

David & Darian Bobby
Atlas Home Improvement
Atlas Home Improvement is experiencing record growth. We believe our path to success was established years ago and that our company's consistent branding has been a big part of this. Thanks to Identity for their persistence in encouraging us to stick to the plan all these years even when we did not always understand the importance of maintaining our brand standard. We believe Identity would be an asset to any company large or small.

Robert DiTommaso
Get Shot By Bob
I love the design work. It accomplishes everything I was hoping to and more. Thank you for tying in Robert DiTommaso Photography so nicely with the Get Shot By Bob.com design.

Ruth Seebeck
Seebeck Solutions
I wanted to add credibility and professionalism to my online presence. Identity helped me identify "What Matters Most" in my marketing message. They created a new logo and tag line, plus all the ancillary materials I needed – stationery, website, & sales materials. Bill and Linda recognized the strengths of my business and helped me speak more effectively to my audience. They asked the right questions, then took my answers and expanded them into a professional business portfolio.
Thank you both for your expertise, encouragement and professional assistance. I recommend Identity to anyone looking for a sharper, more focused business image.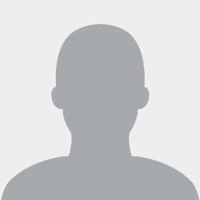 Scott Fisher
ETOOL Technologies, Inc.
Identity's ability to add value based on their business experience to create my logo was unique and outstanding. I would recommend them to anyone looking to freshen up their business image or produce a new one - you only get the first impression. Identity helped me make a favorable one. Don't tell your competitors about them!

Linda Doyle
Norwick Orthodontic
The Standards Guide for our new logo & tagline is great to send to vendors who are placing our logo on all sorts of things. Our most recent project is water bottles for every child playing baseball in the Dearborn Youth League. I know when I email the Standards Guide you created, that our logo will be placed and formatted appropriately. The guide and format is extremely clear, saves time and helps make our outstanding business stand out!

Karen Lutz
Changing Poses, LLC
It has been a pleasure working with Identity! Bill has offered a variety of graphic solutions for our needs. They are dedicated in pleasing those they work with, and offer a sincere and professional approach. I plan on continuing our working relationship for many years to come.

Tom Brennan
SpringDrive Graphics
Identity did such a good job with creating another start-up logo we needed, we wanted our second company, SpringDrive Graphics, to have the same level of a professional identity. The process went well and conveyed what we want our company to be.

Joshua Williams
Warren Strategies
I appreciated working with Identity on our rebranding because they were personally involved in the process and had an unrelenting drive to get things perfect.

Curt Redinger
Maritime Tax & Accounting
Identity understood my company's needs and designed a program to meet those needs. The design concepts met my expectations excellently.

Kamran Boka
Bokas Notes Mobile App
Identity created an icon design for my medical app. I received great quality at a realistic pace. All my expectations and more were met!

Gary M. Giallonardo
Industrial Visions
I will definitely refer Identity to others, I appreciate their theory behind the design and tenacity to stick with a concept.

We were already familiar with Identity's work and knew it is excellent. So, we had a high degree of confidence going in. Even so, you cannot imagine the great feeling of excitement when presenting a brand or logo of your very own that you are absolutely proud to share. This must be personal experienced, and Identity is the company to guide you through to this achievement.

Karen Small
Sterling Commercial Credit
Identity did a Brand Discovery Workshop with our executive team. They are personable and understand the small business owner. They really nailed our Sterling Brand.

Beth Zilka
Baron Wealth Management
Clients and prospects have provided unsolicited positive feedback on our website and the videos. What a difference!

Dragos Tranca
Stanislaw Consulting
"Every block of stone has a statue inside it and it is the task of the sculptor to discover it." -Michelangelo
Long story short: "You were the sculptors of our business identity."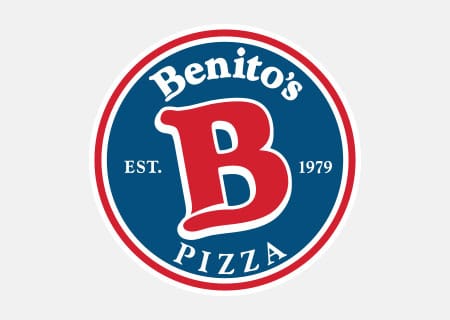 Jason Mautone
Benito's Pizza
I appreciated working with Identity Creative because they helped me out through the whole process allowing us to look at all angles. Everyone really likes the new logo and we have received a lot of positive feedback.

Shannon Hart
Hartscapes.com
Getting my new logo allowed me to start really going after my dreams and goals. Thanks again Identity Creative!