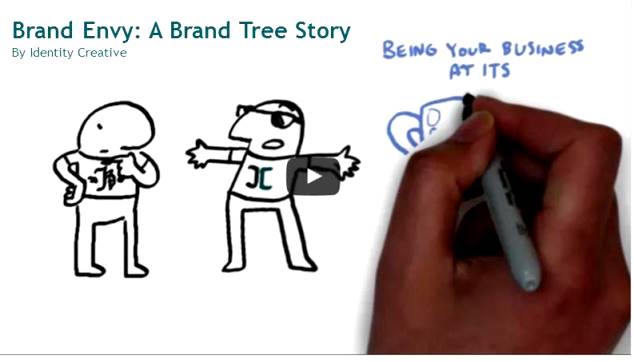 Story telling is in vogue, especially in the world of business. Stories have power to engage, inspire and motivate people quickly and memorably. As creatives, we love to brainstorm. Ideas abound. The challenge is execution: bringing those great ideas to life. We had been trying to find a way to connect with business owners and help them understand the value of good branding. What better way than with a story? Here are seven lessons I learned on the way to telling a story.
LESSON 1 – Decide the Format.
We knew our story would be told on-line and we wanted it to be engaging and entertaining. We had heard of VideoScribe by Sparkol, where viewers see the illustrations created with a voice-over, and decided to give it a try on this project.
LESSON 2 – Be inspired.
In one of our brainstorming sessions, I was talking about the frustration I hear from business owners who feel unclear in how to approach branding. They don't know where to start. To help them understand that branding is more than a logo, we use the concept of describing a brand as something organic, like a tree.
Joining us that day was one of our interns, Jeremy, a very gifted illustrator in his senior year at Lawrence Technological University. As I was describing my "frustrated business owner," Jeremy picked up a Dry-Erase marker and drew a character on our board.
We loved the guy! The emotion Jeremy captured on his face, and his plight to grow a brand-tree that would stand taller than his competitor's, was perfect. We were inspired. Jeremy would illustrate and, with VideoScribe, would create the compelling story we wanted to tell.
LESSON 3 – A good story has emotion.
Writing the story was my job. It should have been easy because my ideas were bubbling over. But it was more challenging than I would have imagined. Obviously, character development, plot, hero, antagonist, and conclusion need to exist in a good story, but how do I do this in a 3 minute animation? How do I set the context, tell the story and engage my audience emotionally? Emotional connection is critical.
David Hutchens, best-selling author, explains the importance of emotional connection: "Neuroscience shows that when you include emotional content in your story, it triggers a parallel emotional experience in your listener. This phenomenon is called neural coupling. … (which) makes your story much more engaging." Through tone & language, I needed to keep in mind the way I wanted my audience to feel.
LESSON 4 – Remember the audience.
Initially, I wrote a script that would require a 15 minute animation. It was too long. It also had too much industry-speak – a lot of jargon that wouldn't resonate with people. It's too easy in any message we want to give, personally or professionally, to think about what we want to say rather than considering our listeners and how they will respond.
LESSON 5 – Seek criticism, not praise.
After crafting my shorter version, still 11 minutes (longer than we wanted), I did a rough audio and sent it to colleagues whom I respected and trusted would critique it with candor. Their feedback helped me red-line 5 minutes of jargon, repetition and tertiary content.
Ed Catmull describes the never-ending challenge of keeping the aphorism, "Story is King," a reality at Pixar in his book, Creativity, Inc. He describes the work that takes place with a team of creators they've termed, the Braintrust. They set their egos aside and make their work open to critique. The candor and rigor of these sessions make their stories great. After my tiny effort to create and direct a rudimentary animation, now, at the end of their films, I watch the credits with a new level of respect.
LESSON 6 – Trust talent.
We hired Chris Otto to be our voice talent. He has a background in theater (U of M) and experience in Broadway productions. He has a great voice and a serendipitous sense of humor with a contagious laugh. I was glad to have him on board. In his first reading, he hacked 8 minutes out of my script! It was hard to see those 8 minutes of well-worked dialogue hit the "cutting floor," but Chris was right when he said it would lose people and (most dreaded of all) would sound sales-y. Chris' humor and acting skill made the storyline feel natural. Chris made Identity Creative the hero, without an explicit, over-moralized pitch.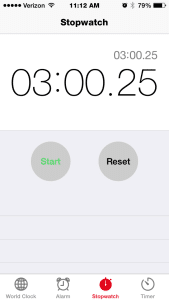 Thanks to Chris, we were at 3 minutes for the audio. We had created a story board and Jeremy imported his illustrations created in Adobe Illustrator into VideoScribe to get the "hand-drawn" effect. At this point, everything should have been coming together, but it wasn't. We had gaps in the visual interest of our story–big spaces where nothing was happening. Enter Matthew, our professional video producer.
LESSON 7 – Get the talent you need.
I hit a low point with this project and thought we'd invested too much on something I was ready to can. When I showed Matthew the project, he assured me that he could pull together the disjointed pieces into a story. He requested a few more illustrations from Jeremy, added those and some of his own. Matthew imported the project assets into Adobe AfterEffects. He created additional visual elements, sound effects, and music themes which added natural movement and flow.
Our web & design talent, Brad, installed our finished Brand Tree Story on our home page. Please take a look and give us your opinion with candor. I only have one rule: if you don't like it, or some part of it, please – at least try – to explain why.
Do you have a story to tell about telling a story? Tell us!